Intuitive Healing Meditation, FREE MP3 & updates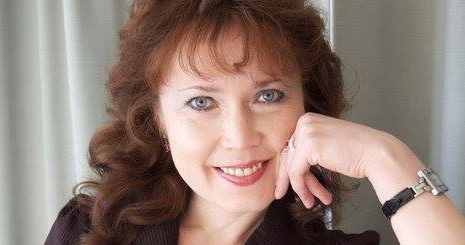 About Intuitive Healing Session with Dr Irina Webster.
We all have a sensitive, intuitive body. However, many of us have mistreated our bodies by just pushing through, spending more time surviving rather than thriving. We get so caught up in the daily grind of our lives that we numb, disconnect and mistreat our bodies.
And at some point, our bodies and lives present the bill.
But don't despair…
I hope you have resonated with much of the new scientific evidence released by neuroscience recently, which has proved that under the right conditions, the body has the power to heal itself from even the most "incurable" illnesses… More importantly that we can facilitate natural healing by understanding the energy of our emotions – the real causes of most illnesses, symptoms, pains, aches and conditions.
You can look no further than the Spontaneous Remission Project: a database from the Institute of Noetic Sciences with over 3,500 case studies in their medical literature, of patients who recovered from seemingly "incurable" illnesses without medical treatment, or treatment that is considered inadequate to produce the resulting disappearance of disease symptoms or tumours.
You see, nearly all illnesses, pains and aches have emotional roots. Most illness are brought on by specific emotional patterns which people have but maybe are not aware of; and keep feeling these specific emotions on a subconscious level.
For example, heart disease is linked to the issues of blocking love, or experiencing only conditional love. Breast issues occur in people who are nurturing others too much at the expense of their own health. Every physical problem in the body has its emotional component.
Healing occurs when people release the underlying emotional component – fears and cellular memories- from their body.
The cure often follows the healing but "cure" and "healing" are not the same. Cure means disappearance of the symptoms of the disease, and always comes from an external source – a drug, a surgery or a procedure. Healing means releasing the underlying fears and cellular memories that caused the disease in the first place, and removing the root cause of the problem from the body.
Healing always comes from the inside of your body. To experience healing you must be in your body, not in your mind. And there are only two places you can be – in the mind or in your body.
Do you live in your body or in your mind? Most people I meet and tune into have a difficult relationship with their body, simply because they have never taken the time to understand it.
If you are interested to explore your body intuitively and understand it intimately, I can help you to establish this connection during a private Intuitive Healing session.
Please provide your name and email address and you will get an email from me immediately with all the explanation about private Intuitive Healing consultation.
Private Intuitive Healing Session with Dr Irina ….. Sign Up