Intuitive Healing Meditation, FREE MP3 & updates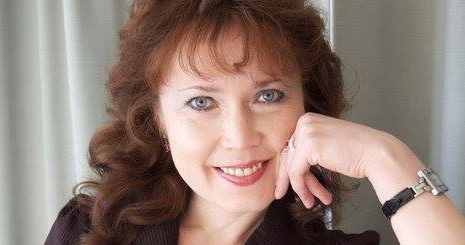 Intuitive Healing / Medical Intuition Practitioner
11-week course
Certificate Level
Starts on 18/05/2018
Fully approved, registered and accredited course in Australia and internationally.
Fully accredited Healing modality. Fully insured and insurable by AON.

On-line version of the course is available for interstate clients. Please contact about the details.

Transform your Body with Intuitive Healing
Goals and Objectives:  Energetic Anatomy of the body / Your Intuitive Body in Action / Medical Intuition

11 -week course Face-to-face version:

Start: 18/05/2018

Course description:

1) Weekly homework and weekly assignments, delivered 1 module per week. Homework consists of weekly e-classes, videos, audios, protocols, practical work and weekly assignments.

2) We will meet every second Tuesday for face-to-face trainings from 6 pm – 9 pm or Sunday morning 10am -1 pm

3) Last week – an open book test.

On-line version of the 11-week course:

1) Weekly Skype classes, once a week, from 9-11 am. One module per week.

2) Weekly homework and assignments, delivered on-line – the same as per face-to-face version. 1 module per week.

3) Last week – an open book test.

I hope you have resonated with much of the new scientific evidence released by neuroscience recently, which has proved that under the right conditions, the body has the power to heal itself from even the most "incurable" illnesses.

More importantly that we can facilitate natural healing by understanding the energy of healing, especially the energy of our emotions – the real causes of most illnesses and symptoms.

You can look no further than the Spontaneous Remission Project: a database from the Institute of Noetic Sciences with over 3,500 case studies in their medical literature of patients who recovered from seemingly "incurable" illnesses without medical treatment, or treatment that is considered inadequate to produce the resulting disappearance of disease, symptoms or tumours.

From my personal experience with an illness and from my 14 years of practicing as a conventional medical doctor I found one skill that allows you to pinpoint emotional patterns in the body that lead to disease and create problems in life: it is Medical Intuition. The other skill – Intuitive Healing – helps to release negative emotions and completely eliminate these energies from the body. I stepped out from conventional practice of being a doctor because I understood that there is much more to health and healing that we are told by our society to believe in.

We don't have to be VICTIMS of our problems. I teach you how to take back control over your health and wellness so you can teach others to achieve their optimal health.

Course content: 10 Modules

Mod 1: Discovering and sensing your body:
– Tuning into your body
– Sensing the subtle body energy
– Differentiating the energetic frequencies that come from different sources: internal vs external
– Developing Intuitive Healing routine for yourself
– Emotional healing
– Why some people don't heal
– Overcoming self-rejection/ guilt/ hatred /shame

Mod 2 Body talk/ Body Energy:
– Understanding the Body Energy: How your body talks to you
– Learning to communicate with your body on a very intimate level
– Differentiating intuition from the voices of fear and brain chatter
– Feeling the buried emotions and releasing them from your body
– Understanding different body shapes and what they show us
– Body Weight and Emotions/ How they link
– The energetic meaning of Body Organs/ why organs become sick

Mod 3 Human Energy System / Energetic Anatomy

– Understanding human energetic anatomy
– Working with energy centres (nervous plexus) and its energy fields
– Discovering the emotional information kept in your energy field
– Left / Right sides of the body. The energetic meaning
– How different energies make the body sick (internal/ external energy)

Mod 4 Connecting to your Nervous system (Central and Peripheral nervous system)

– How to intimately connect to your nervous system
– Sensing the energy of nervous plexus (energy centres)
– Differentiating the differences in energetic frequencies of energy centres
– Understanding the Messages from the Peripheral nervous system
– Connecting to the collective consciousness using your Nervous System (Central and Peripheral).
– Understanding the differences between Central and Peripheral nervous system
– Sensing Energy through your Nervous System

Mod 5 Working with Relationship problems

– Co-dependant relationships or Victim – Vampire relationships
– Releasing the past relationship trauma
– Working with Forgiveness
– Unconditional Love vs Conditional Love
– Energy Centres of Relationship and Sexuality
– Yin and Yang Energies
– Working with Abandoned Child/ Orphan Child/ Wounded Child issues in relationships
– The Energy of healthy/ unhealthy Sexuality. The differences.

Mod 6 Self-esteem and intuition

– Discovering what energy centres (nervous plexus) are responsible for healthy self-esteem
– Intuition and self-esteem connection
– Healing self-esteem
– Manipulation, hidden agendas, need for approval
– Energy/emotional vampires
– Personal honour code
– Stamina/ resilience/ overcoming difficulties and self-esteem
– Illnesses connected to low self-esteem

Mod 7: Expressing your Creativity

– Healthy ways to express your creativity vs Unhealthy ways
– Connecting to your Past lives using meditation and hypnogogic states
– The Secret Energy of Colours
– Expressing Creativity through dance, music and sound
– Using Smell, Taste and Kinaesthetic sense to express your creativity
– Healing Music and healing frequencies
– Psychometry
– Gemstones, crystals, plant/herb's creative energy

Mod 8: Working with Archetypes / Archetypal Wheel

– Discover 4 major archetypes that responsible for your survival
– Discover 8 major archetypes that are responsible for your thriving and blossoming
– Balancing your archetypal energies
– Discovering Your Sacred Contracts
– Turning Survival into Thriving and Blossoming
– Creating archetypal chats for yourself and for clients

Mod 9: Dreaming states, hypnagogic states, visions.

– Learning to access the energy of your dreams
– Healing dreams
– Predictive dreams
– Psychological dreams
– How to experience a healing dream
– Hypnagogic states
– Visions

Mod 10 Working with clients & The Energy of Abundance

– Learning how to do Distant Healing
– First impression / last impression
– Protecting yourself from negative energies
– Detachment and impersonal mind
– Energy centres of Money and Finances
– How to communicate with clients and co-workers intuitively
– Creating the flow of Abundance
– The energy of good luck and self-confidence
– Attracting clients while you sleep
– Working ethics

Test in the week 11 – an open book test 85% pass mark is to be achieved.

Daily Intuitive Healing Meditations to practice during the course (morning or evening).

What else will you get during this course?

1. A complete Manual to follow in a step-by-step manner how to become an Intuitive Healer.

2. Weekly e-classes to help you absorb the extensive knowledge in a week by week manner (one modality per week).

3. 15 educational videos where I show exactly how to do:

How to prepare for an Energy Healing Session
Energy cleansing on yourself
How to Tune Into Your Body and Sense your Subtle Body Energy
Releasing Emotions from Your Own Body
How to Put Energy in the Body (Yourself)
Body Scan on Yourself
Cleaning your own chakras
How to Cut Energy Cord on Yourself
How Release Emotions from a Client's Body
How to do Body Scan on a Client
Chakra's cleansing on a client
Removing an energy cord on a client
Energy Clearing on a client
How to Heal Using the Energy of Colours
How to do Distant Healing

4. Six Audios:

Cellular memory release (a full process – meditation format) (1 hour)
Body Scan with Intuitive Healing (1 hour)
Pain Relive with Intuitive Healing (1 hour)
Progressive Muscle Relaxation Technique with Intuitive Healing (1 hour)
Create Perfect Health with Intuitive Healing. (1 hour)
Overcome Stress Naturally with Intuitive Healing (1 hour)

5. Protocols and charts:

Forgiveness Protocol
Energy Meaning of Body Organs chart.
Energy Meaning of Symptoms, Illnesses and Conditions chart.
How to work with the Energy of colour chart.
Releasing emotions with the colour energy chart.

Cost:

Early Bird Special of $ 1,597 to be paid before 5 of May  2018

Regular Investment of $ 1,797 to be paid in full no later than the first class.

Payment details – Bank details:
Irina Webster
ING: 70657372
BSB: 923-100
Hi Irina, I have done a few intuitive healings on clients this week and I can honestly say I am amazed at the difference it has made to one client in particular – powerful stuff!!
Life is sure a journey, I will be eternally grateful for your teachings on Intuitive Healing Power. As a holistic Counsellor & Natural Therapist, I have always been highly intuitive and have often struggled to understand how to integrate these abilities into my daily practice. Irina teaches by example she has certainly answered her call, and followed her heart to teach the truth to others. This is the second course I have done with Irina and I love the simple honest truth she teaches, and the powerful healing tools that I wished I had learnt years ago!
If you feel called too, I highly recommend this course
Lucinda Jay's
I am Sherryl Carlton. I run a business writing professional resumes and selection criteria plus pre-interview counselling.
I am doing Irina's course at the moment, and I am very excited about the content of this course.  Irina has extensive knowledge about Intuitive Healing which she provides without hesitation, and lots of supportive material which I can refer to at any time when I need to heal myself or help others. Irina has so much patience and she has genuinely invested her time and effort in making sure the course has an excellent quality and rich content. I am learning new skills such as – understanding the body energy centres, their functionality and how energy medicine helps to clear health issues on a different level. I would certainly recommend this course to everyone!
My phone 0405 437 086.  http://professionalresumesandsel.ypsitesmart.com.au
Sherryl Carlton
I'm loving the course – the content is of a high standard, I am pleasantly surprised. I specifically chose you because of your medical background which obviously infers a high intelligence and a good solid scientific mind – critical and analytical – which is important in a healing modality that isn't yet recognised by the mainstream.
In addition to the quality of your content you are kind and patient – the perfect mentor. I can't wait to bring all I'm learning into fruition with my own clients and share some of the fascinating things you are teaching me with my readers.
Naomi Cook
I am currently enrolled in Dr Irina course and I am finding it extremely informative and definitely a positive life changing experience. I sought out the course for personal healing, for ongoing persistent health issues, and a desire to assist others to heal.
Dr Irina has covered an invaluable field of information, insight and practical – step by step – guided video lessons, which are easy to follow and understand. We meet once a week in a lovely group environment, where Dr Irina covers a wide range of fascinating healing techniques, and gives very insightful reasons for how our body becomes sick in the first place, and how we can begin to heal by going within the body, and into the intuitive mind. This is followed by weekly homework, and practical video presentations.
This has not only helped me in my own personal journey, but is setting me up for the qualifications to assist others in discovering their own journey to healing, whether physical or emotional.
I would highly recommend Dr Irina's 'Intuitive Healing Practitioner Course' to anyone needing assistance in their own healing journey, or those gifted in, or desiring more understanding on how, through intuition and connectedness to our Higher Power, we can begin to heal, and help others also toward healing and wholeness.
Warmest regards,
Hanna Kael