Intuitive Healing Meditation, FREE MP3 & updates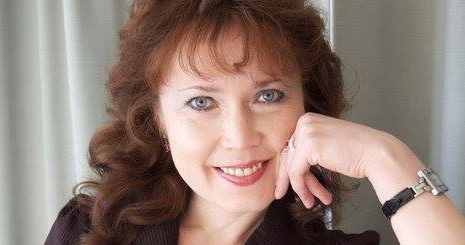 Happy Intuitive Healing Students & Clients
Irina, I was so surprised how gracefully you connected my symptoms to the events that happened in my family. By understanding these connections, I realized that they were the root cause of my sickness. Now I'm committed to resolving these family problems and move on with my life. More importantly, I feel that I have the power to do that. And you helped me to do that." Forever grateful
Julian, UK
My broken leg has come with a gift. Now I know that all the problems, aches and pains come to us with a message, and by understanding the meaning of this message, we can be healed. After breaking my leg and having several surgeries, I was in a desperate need of healing not only physically, but emotionally too. My stress level was uncontrollable; I was angry with myself and others. Contacting you (which I did out of desperation) was a blessing. If it were not for my problems, I would never believe in intuitive healing and empowerment. But now I am a different person, I got my healing power! I believe this is only due to intuitive healing. My leg finally healed itself, and I'm able walk very well now. My family life has returned to normal and we are happy to be together again.
Bryan , Australia
Where did these capacities to heal my body come from? I never thought I would be able to heal long standing problems like having an eating disorder, back pain and never ending abdominal cramps. Dr Irina's intuitive healing sessions helped me to connect to the wisdom of my body and finally decipher the meaning and root cause of my aches and pains. My body was actually talking to me, but I didn't know it. Since connecting to my intuitive healing power, not only have I started to feel better but my life has completely transformed. I have become a free and powerful person and can control any problems using my intuition and its healing powers. You're an angel …Thank you millions of times. I feel so grateful having met you on my way.
Carol, Atlanta
I've been practicing some of your exercises on myself. I really feel they have helped me especially healing the emotions exercises and self forgiveness. I am very interested in learning more from you.
Anna Collis, Byron Bay, NSW
Thanks Irina, I enjoyed the sessions and everything you did was helpful and calming. I have been going though many life challenges for the last few years and I really needed this connection to something powerful… I was wondering if it would be worth the money but I felt that it was. I feel that the best way to describe what you have done is "lead me back to my true self!" And this is invaluable! Thanks again and again.
Linda, Sydney
Being an intuitive healer of my own body is the best thing that ever happened to me!!!…Thanks Irina for making me to realize this eternal wisdom… Now I want to confirm that my bleeding stopped in three days after the session with you… I don't need surgery anymore as my ultrasound scan showed that the uterine fibroid has gone and everything else is just fine… I want to say big thank you. It was not only that you provided me with guidance during a very difficult personal time, but I was pleasantly surprised when you offered me your healing powers. I am surprised, astonished and grateful. I would never have known that intuitive healing power existed if I hadn't contacted you. I feel very blessed to have had the pleasure of meeting someone with such a great gift." Forever grateful
Susan A., NSW
Dr Irina has an incredible loving presence. She used her intuitive abilities to allow me to open up and find the answers that lied behind my blockages and obstacles. Every moment I have spent with Dr Irina has been eye opening to the things I tend to block out or not see. She has helped me overcome anxiety, phobias and, more recently, she has helped me solve my relationship problems and uncover the causes regarding my weight problem.
Eileen, QLD
You helped me to clear my purpose & direction in life. Thank you so much, Irina, for your guidance & intuition.
Peter Waggott, NSW